Here at Old Town, we have a special relationship with the other creatures that call this area home. Just like how Old Town is host to many native plants, animals that are native to the United States are also found roaming safely around Old Town. We have set up a number of trail cameras across the property to catch glimpses of the beautiful animals with which we share this space. Among those seen here are white-tailed deer, mountain lions, and coyotes, as well as smaller creatures like goldfinches and a variety of bees and butterflies.
Trail Cameras
Click an image below to start exploring
Wildlife Around Old Town
Click an image below to start exploring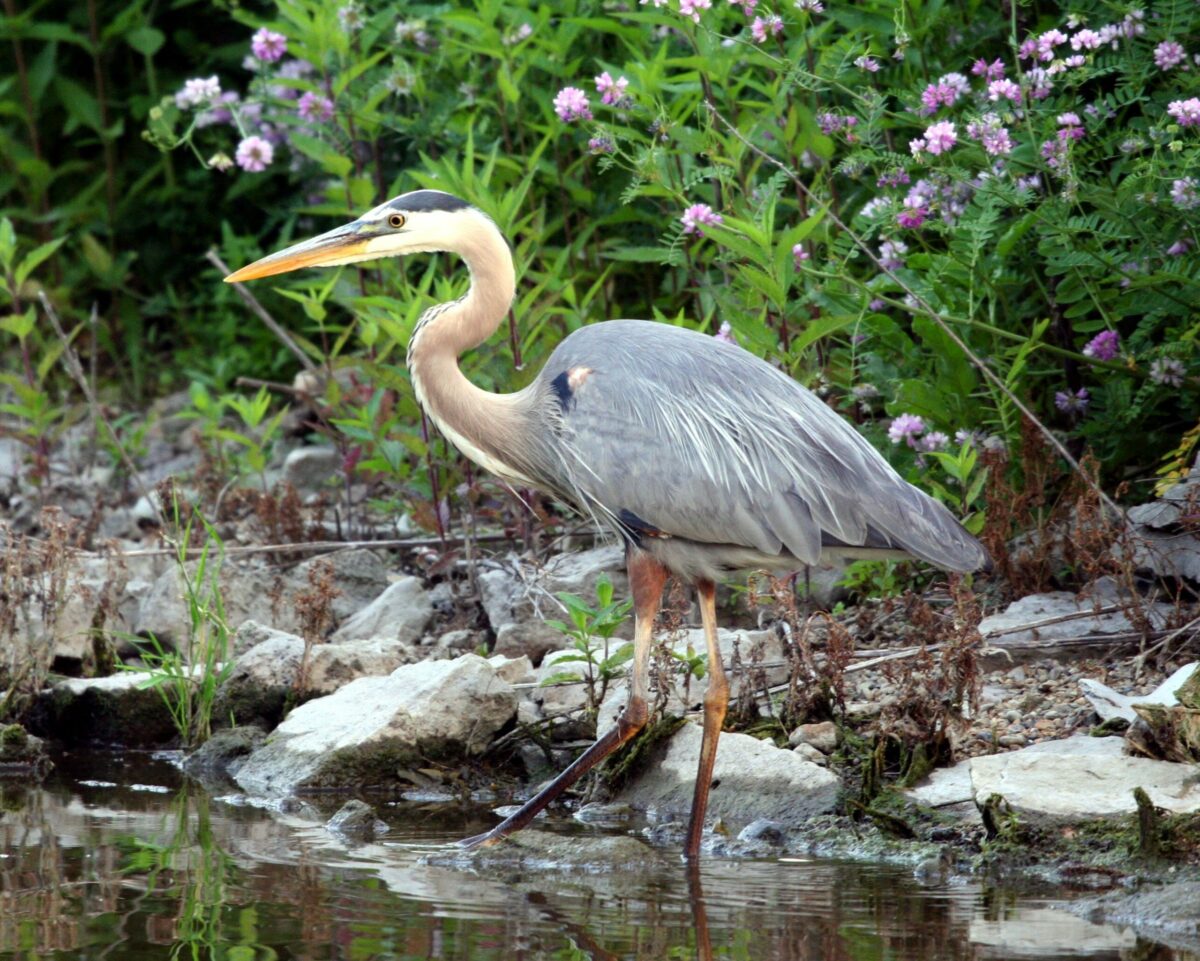 Great Blue Heron – The Great Blue Herons are most frequently seen flying up and down the Harpeth River just in front of our house. During the summer of 2022 a single Great Blue Heron daily waded in the shallow water of the almost dry Brown's Creek bed, searching for fish but also probably frogs, salamanders, snakes, and insects. We hear that the large stick nests are frequently seen in winter on islands out at Percy Priest and Old Hickory lakes. Our Great Blue Heron at Brown's Creek often calls with a deep, coarse croaking.
Barred Owl – The most common owl that lives with us at Old Town is the Barred Owl. They typically are seen quietly perched on a limb throughout the farm, frequently heard calling, "who-cooks-for-you-who-cooks-for-you-all". We frequently hear groups of three or more communicating with raucous howls and squawks.