Carnton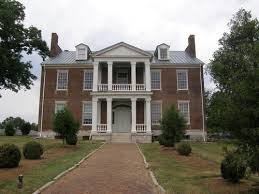 Today part of the Battle of Franklin Trust, Carnton was built in 1826, originally including over 1400 acres for the home and farm. Initially owned by Randal McGavock and passed to his son John McGavock upon his death in 1843, Carnton was a flourishing farm by 1860. Forty-four enslaved men and women tended the crops and livestock, as well as cared for the home and family.
The home was engulfed in the Battle of Franklin on November 30, 1864 and served as the largest Confederate field hospital. Hundreds of men were treated by doctors in the house and on the grounds. In the years following the War, the McGavocks were integral to the establishment of the Confederate cemetery on the property, which serves as the resting place of over 1400 men who died at the Battle of Franklin. To learn more, please visit https://boft.org/carnton.
---
Carter House
In 1830 Fountain Branch Carter moved his family into his newly built home on the Southern edge of Franklin. A merchant and land surveyor, Carter was also a farmer. Crops, including cotton, and livestock were tended on over 250 acres by some of the 22 enslaved men and women. The Carter House was on the Federal line during the Battle of Franklin on November 30, 1864. The nearly two dozen members of the Carter family, the enslaved, and a neighboring family sought refuge in the cellar during the intense fighting. They survived but emerged from their safe haven to discover a gruesome scene across their property after the fighting subsided. Owned and operated by the Battle of Franklin Trust, visit https://boft.org/the-carter-house to learn more about Carter House.
---
McLemore House
Former slave Harvey McLemore purchased property in 1880 and built one of the first residential dwellings in what is known as the Hard Bargain neighborhood in Franklin. The community became a black middle-class neighborhood of teachers, carpenters, masons, and farmers. Maintained by members of the McLemore family from 1880 until 1997, the McLemore House is one of the only buildings in Franklin still standing which was built by a former slave. The African American Heritage Society, with the help of community partners, saved this house to preserve the story of its original owner, but also to tell the story of the rich black heritage of Franklin and Williamson County. To discover more about the Battle of Franklin Trust's McLemore House, visit https://boft.org/mclemore-house.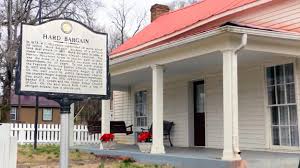 ---
Harpeth Conservancy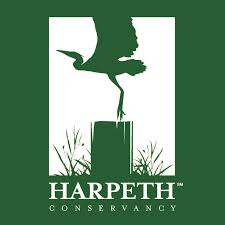 The Harpeth Conservancy's mission is to restore and protect clean water and healthy ecosystems for rivers in Tennessee through scientific expertise and collaborative relationships to develop, promote and support broad community stewardship and action.